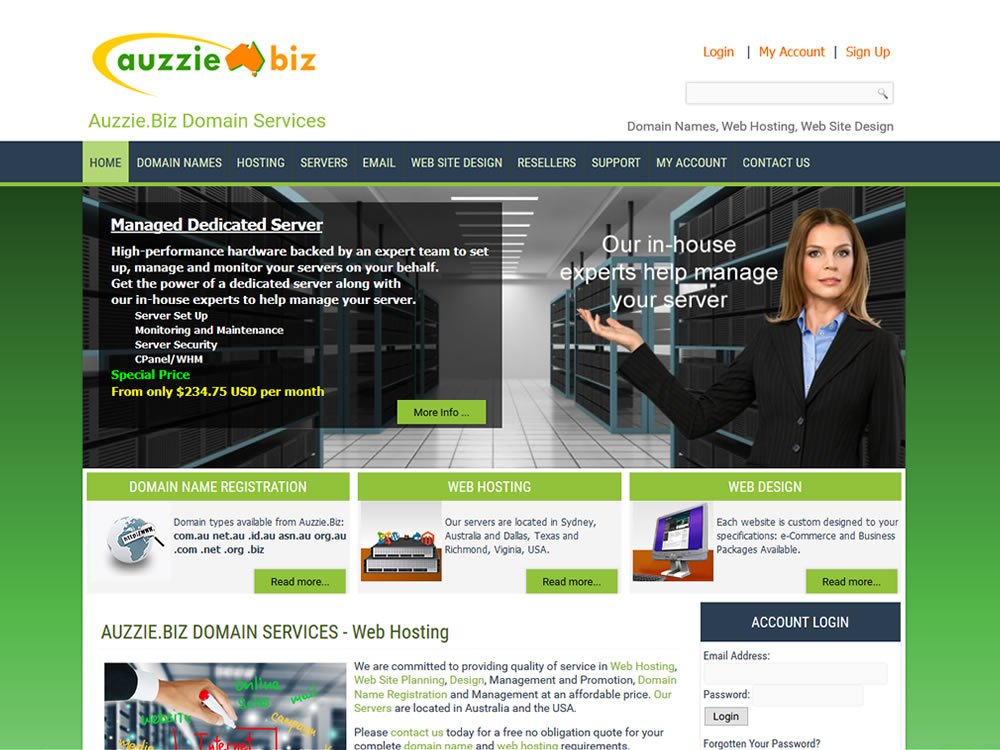 I am happy to announce that Auzzie.Biz is now offering a range of Managed Servers.
High-performance hardware backed by an expert team to set up, manage and monitor your servers on your behalf.
Get the power of a dedicated server along with our in-house experts to help manage your server. We'll take care of everything. If you wish to manage your server yourself, try our Dedicated Servers instead.